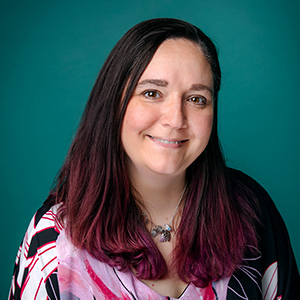 Rachael Ashcraft, MD, FACS, is joining Springfield Clinic's General Surgery Department as a breast surgeon with a focus on breast cancer treatment. She will be seeing patients at Springfield Clinic 1st - 900 Building starting today, May 1, 2023.

Dr. Ashcraft earned her medical degree from the University of Louisville School of Medicine and completed her general surgery residency at the University of Mississippi School of Medicine in Jackson. She also completed a fellowship in interdisciplinary breast surgery at the University of Iowa Carver College of Medicine in Iowa City.

"I like partnering with my patients in their health care journey to help them become the best version of themselves," says Dr. Ashcraft. "My job is to be helpful in whatever circumstances my patients find themselves in. I provide them the tools and resources to help them participate in and direct their care in line with their values."

Dr. Ashcraft's scope of practice includes comprehensive breast care from surgery to reviewing family history and genetics to developing a care plan that meets the patient's needs and values.

"The care that I provide is individualized and special for each person. No two situations are the same," says Dr. Ashcraft. "Regardless of why you are in my clinic, we are going to find an answer, a solution and make a plan that honors who you are as a person and what you want to achieve going forward."