Welcome to Springfield Clinic!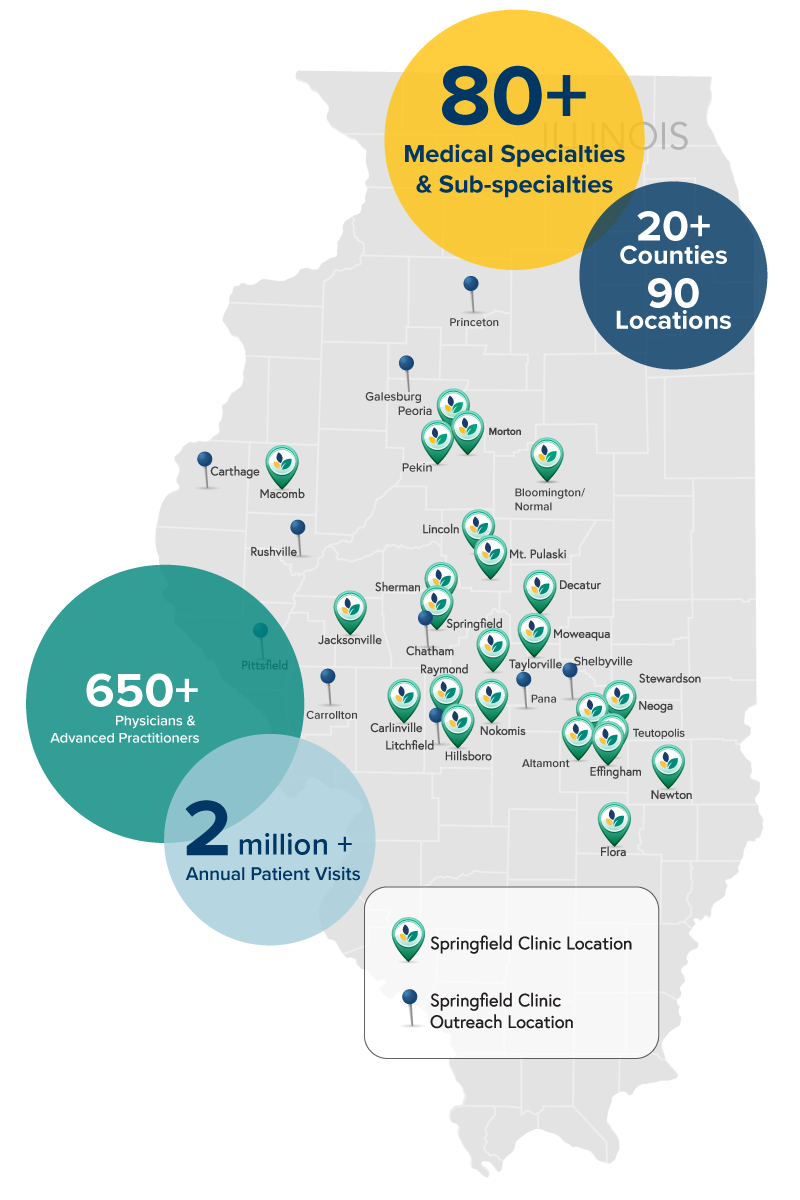 Since 1939, Springfield Clinic has been dedicated to delivering the highest quality primary and specialty care to patients in central Illinois. And while our backyard has grown quite a bit during that time, we've worked hard to stay true to our roots: ensuring that exceptional care is available close to home for all members of our community. 


We remain grateful to our patients, referring providers and physicians who have entrusted us and our mission to improve health, provide value and serve our community.
Improve Health
We are a community-based organization with more than 650 physicians and advanced practitioners delivering care in more than 80 medical specialties and subspecialties. We flourish by providing the latest innovative treatments, service lines and modern technologies to achieve optimal health outcomes.
Provide Value
We strive to provide an exceptional patient experience every patient, every time. We celebrate our nationally ranked providers and care teams in patient experience and invest in digital technologies and modern facilities to elevate the patient health care journey.
Serve Community
Our physicians, nurses and employees live, work and take great pride in the more than 20 counties we serve in central Illinois. We take the time to get to know our patients and their caregivers. We listen to their feedback to identify opportunities for ongoing improvement and to celebrate the meaningful patient connections nourished every day at Springfield Clinic.