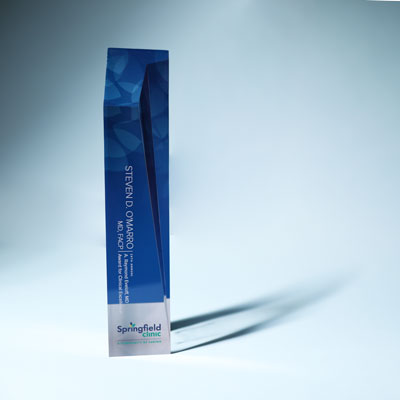 Each year, the Eveloff Award is given to a physician who has demonstrated excellence in the delivery of health care, leadership in the organization and the community and going above and beyond the call of duty to ensure the health and well-being of their patients.
We are proud to announce that the A. Raymond Eveloff Award for 2020 has been awarded to Dr. Steven O'Marro for above and beyond leadership and service during the COVID-19 pandemic. We wholeheartedly believe Dr. O'Marro is more than deserving of this honor, and we thank him for his service and dedication.
Watch the video as we surprised Dr. O'Marro with the award.
Dr. O'Marro's knowledge and experience he gained at the forefront of the HIV/AIDS crisis helped guide our COVID-19 task force's strategic response.
Learn more about Dr. O'Marro and his 30 years in medicine.