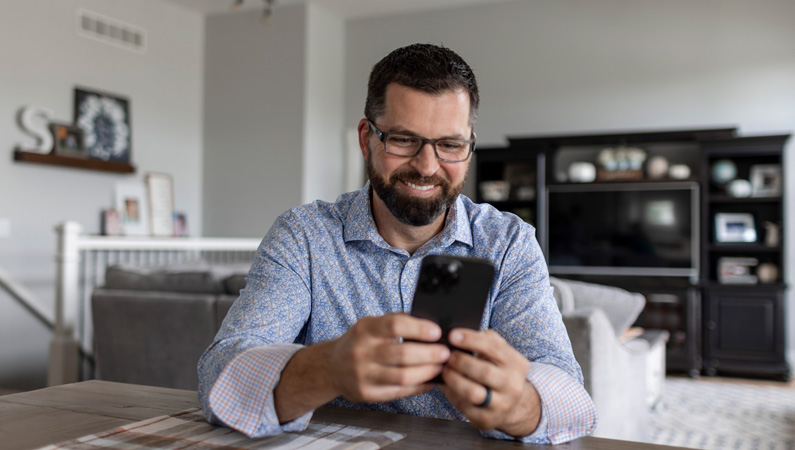 Patient Pre-Registration
How to Confirm Your Appointments & Pre-Register Online
Easy-peasy! From the convenience of your own device, you can quickly and easily confirm your appointment. You can also safely update and/or verify your information in our system.
Simply click the safe, personalized-to-you link in your text message or email
First, the link takes you to your appointment dashboard
You will be asked your date of birth to verify it's you. Then you will enter our secure dashboard to begin pre-registration. The patient information that you updated will be in our system and approved by YOU!
After you have pre-registered
The day of your appointment, check in with our front desk staff in-person and confirm your date of birth so we know you've arrived.
Quick. Easy. Secure.
1. We value your privacy
2. Confirm your visit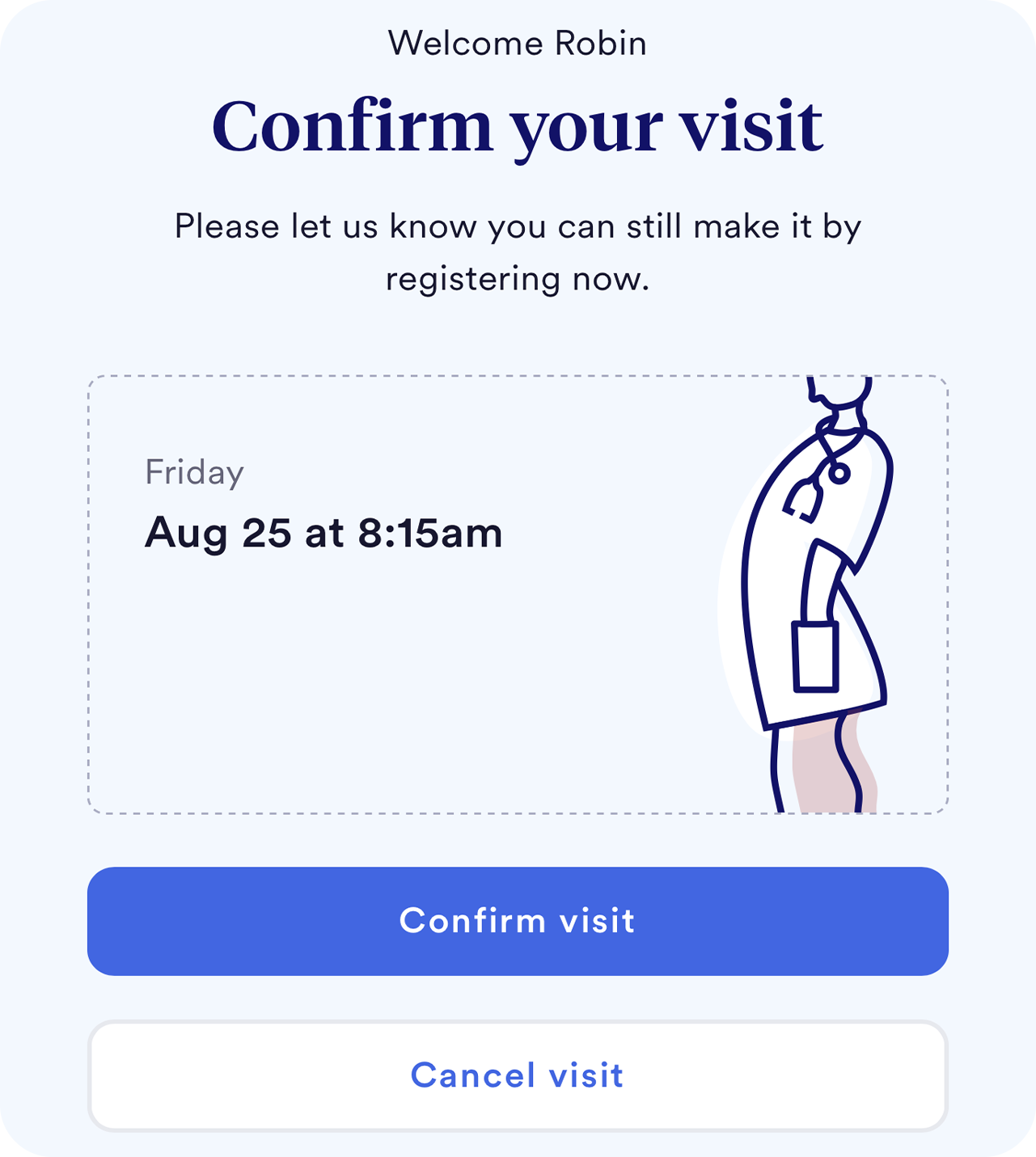 3. Update your personal information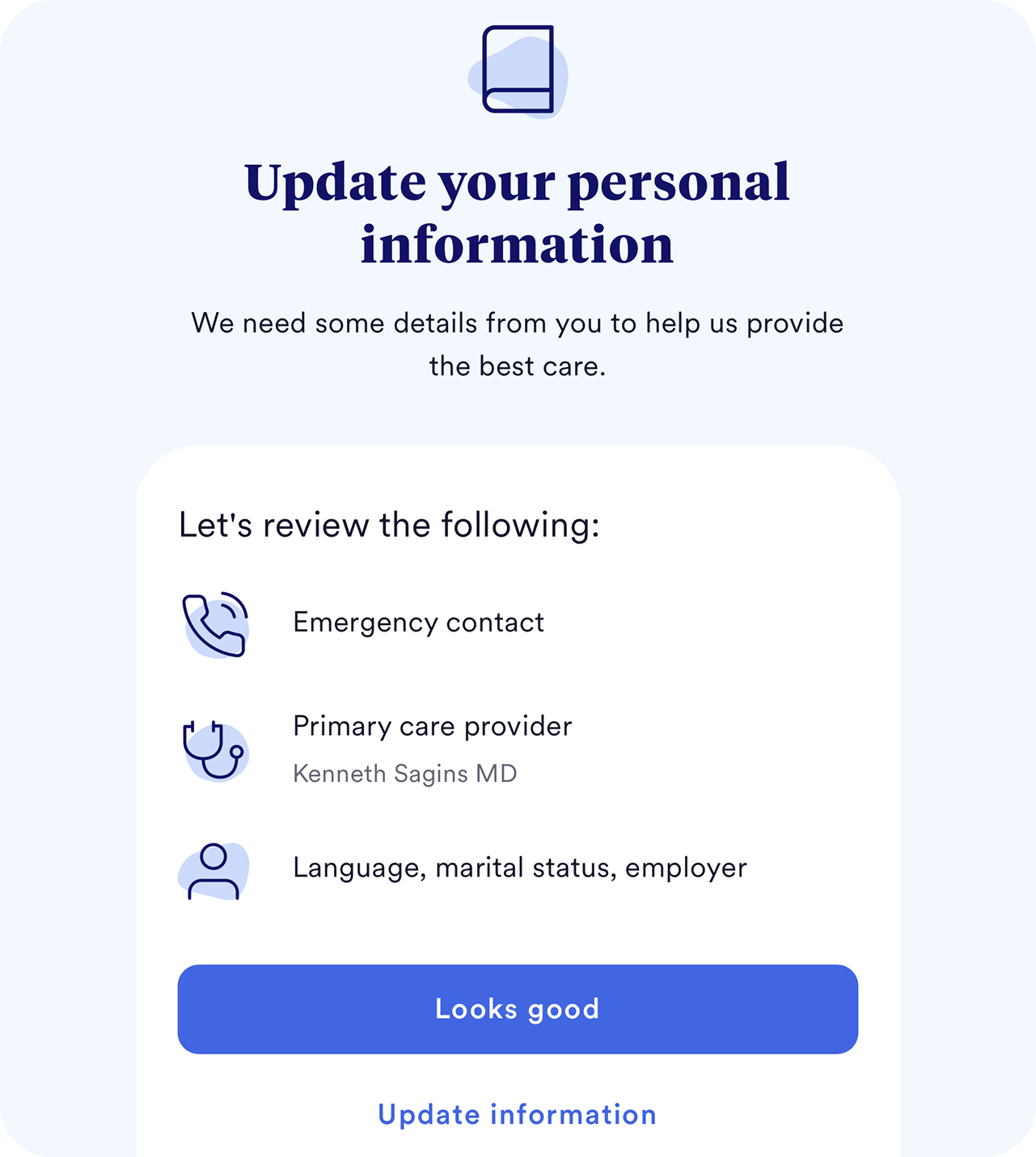 4. Update your contact information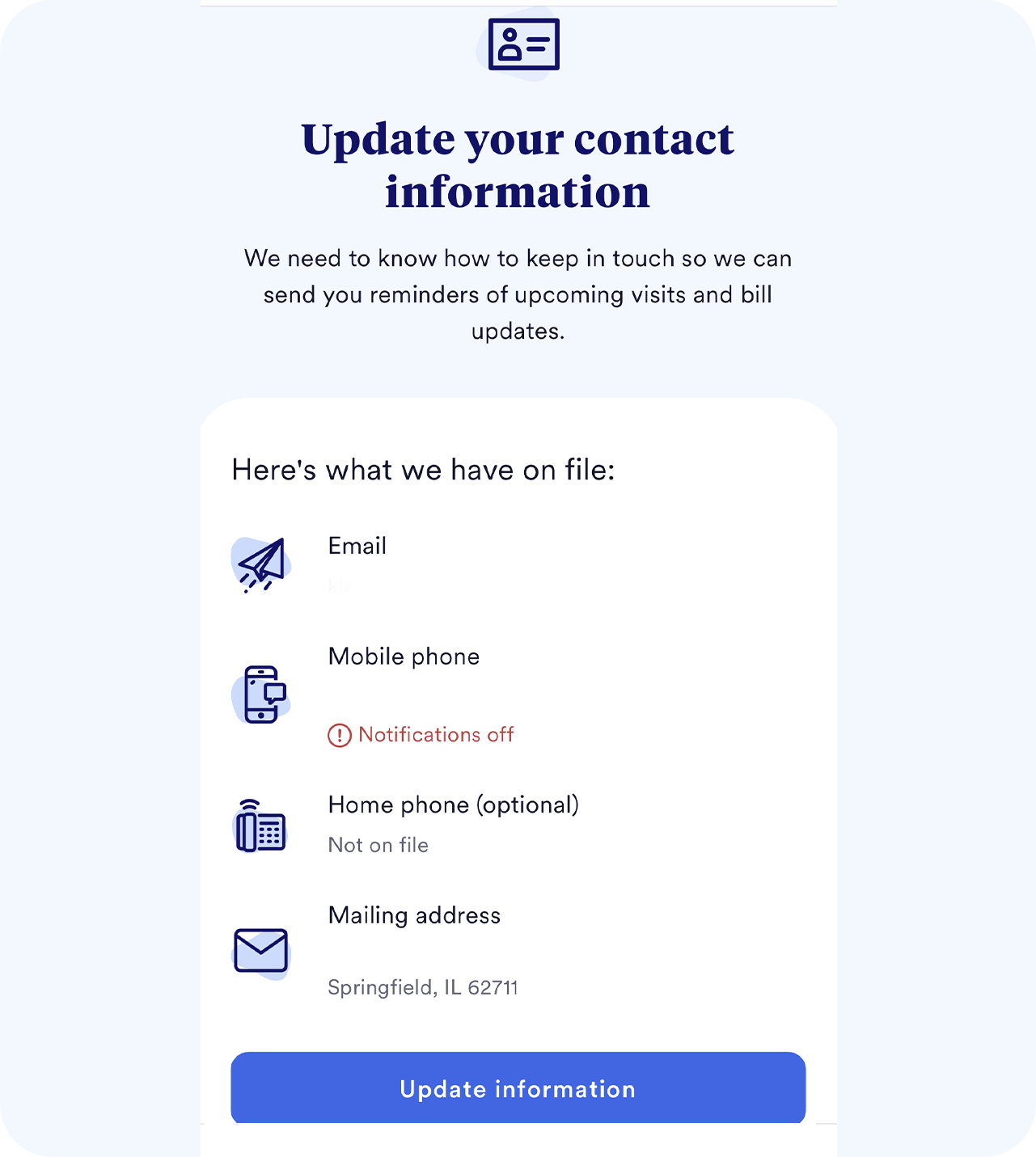 5. Confirm your insurance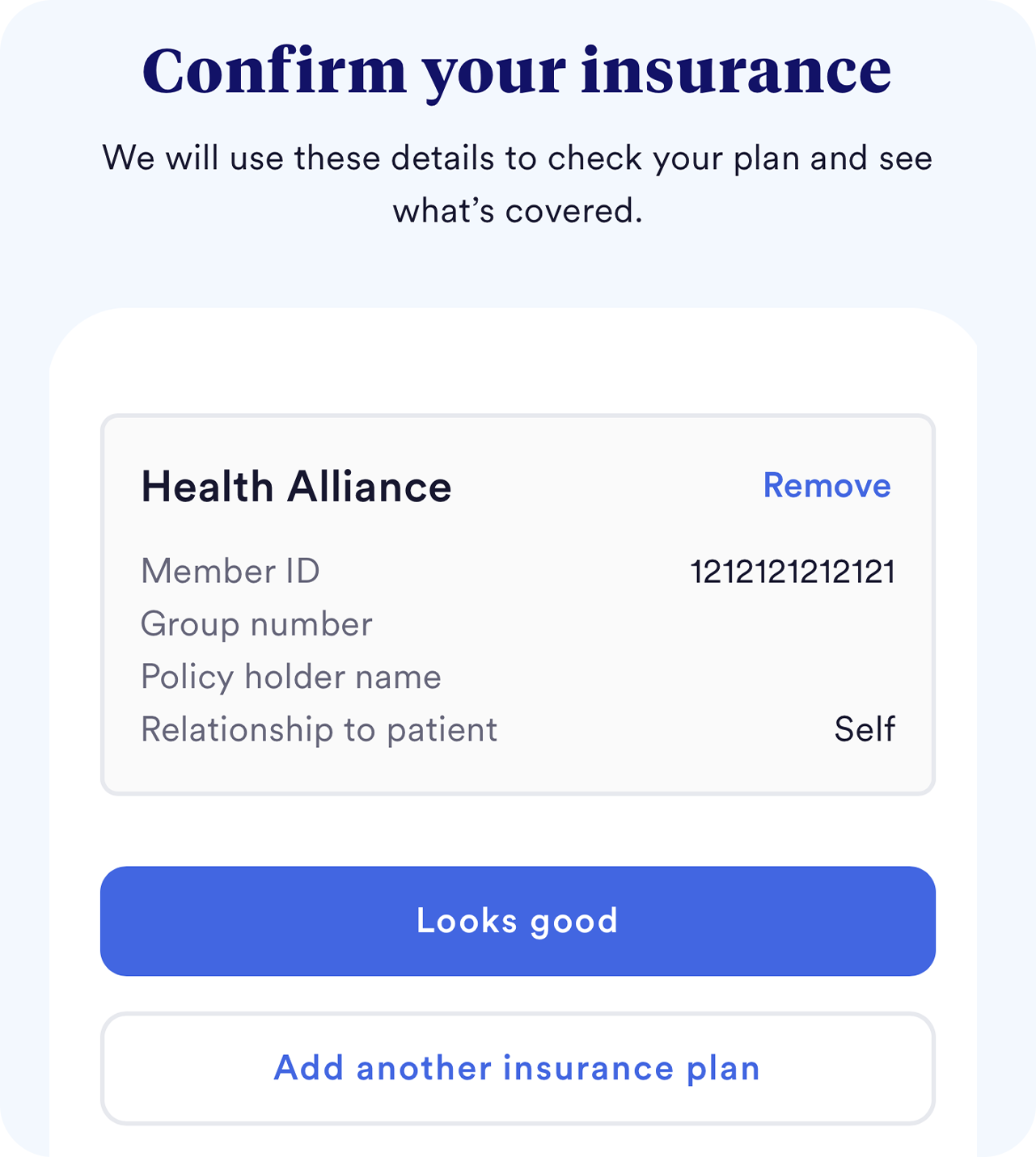 6. There's nothing to pay right now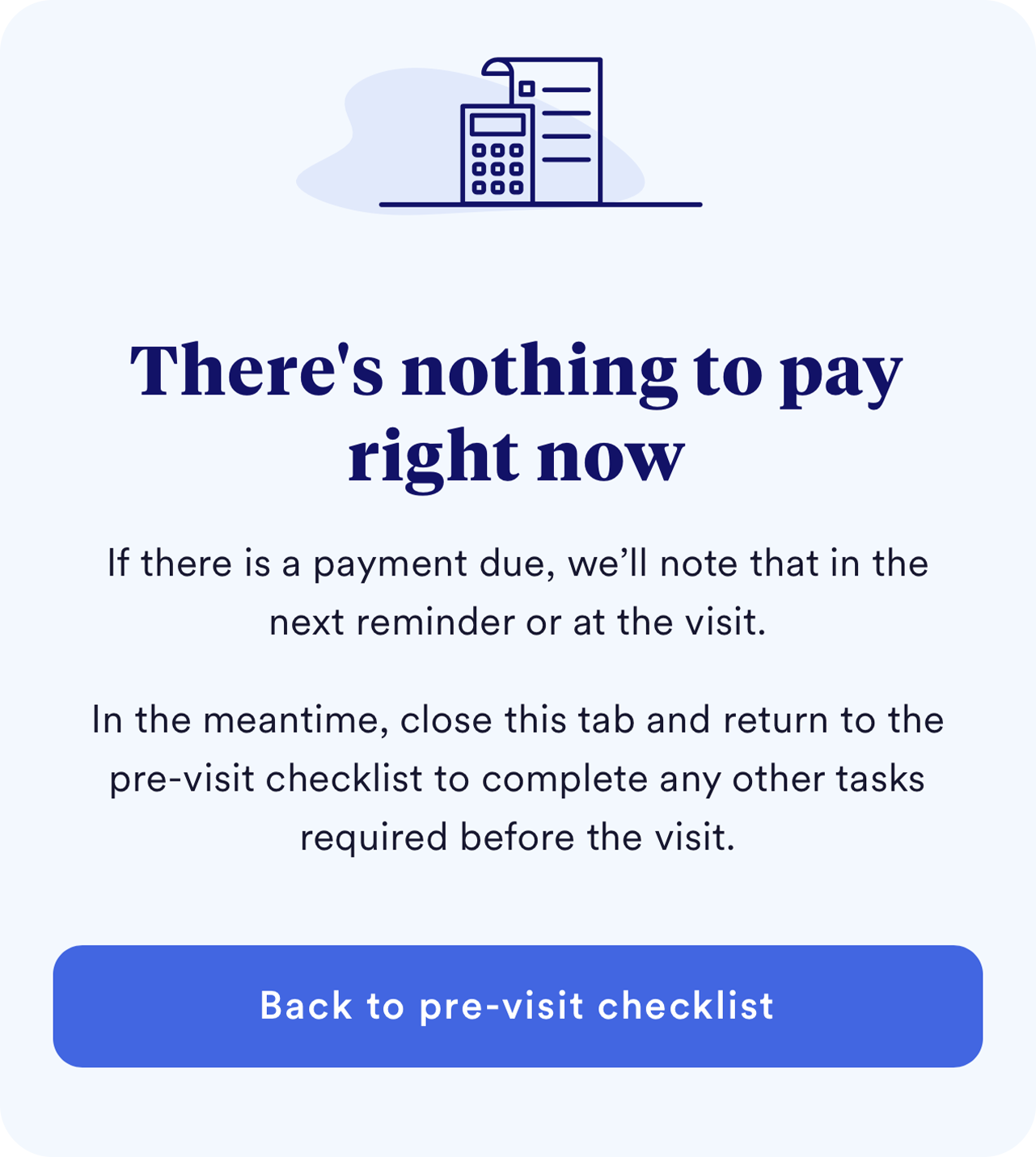 A few days before your visit, you have the option to enter a payment method for your co-pay (if you have one).
Call us with pre-registration questions!
You no longer need to contact our main line operator to get in touch with your provider's office. We have direct dial lines for all departments to speed up your connection.
Click below to find your provider or department's new number!
TIP! Save your provider's new number in your phone or address book, so you know it's us when we are calling you.