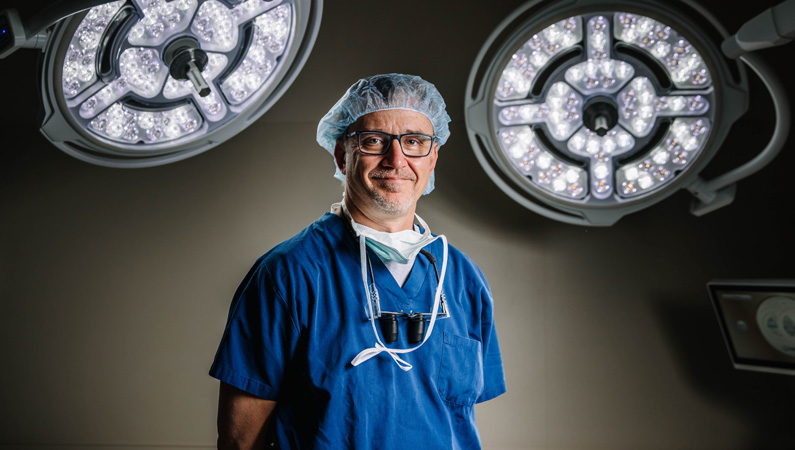 With more than 25,000 patients seen in 2021, Springfield Clinic Surgery Center was ranked #2 in Illinois and named one of America's Best Ambulatory Surgery Centers by Newsweek (article found here). Located on the second floor of Springfield Clinic's Main Campus East Building, the Surgery Center is a premier provider of outpatient surgeries and procedures in central Illinois and provides a more private, convenient and cost-effective alternative to a hospital environment. Our surgeons and their care teams deliver an exemplary patient experience that has set the standard across Springfield Clinic.
Springfield Clinic's Surgery Center was recently renovated to increase patient safety and capacity by adding a seventh operating room, implement state-of-the-art surgical equipment and increase the amount of anti-microbial surfaces, including counters, storage solutions and floors throughout the operating environment. In addition, the sterile processing department was given a larger, more centralized and modernized space with high efficiency equipment to better serve the facility through enhanced decontamination and sterilization measures.
Endoscopy Unit Recognized
As of June 2022, Springfield Clinic's Endoscopy unit was accepted into the Endoscopy Unit Recognition Program by the American Society for Gastrointestinal Endoscopy. ASGE's Endoscopy Unit Recognition Program honors units that have demonstrated a commitment to delivering quality and safety as reflected in their unit policies, credentialing, staff training and competency assessments and quality improvement activities. Learn more about this recognition.