Springfield Clinic Urgent Care West has moved to a new, convenient location to make urgent care easily accessible and even more convenient on the west side of town. Patients can easily book an appointment or walk in to see an urgent care provider and then visit the nearby drive-up lab for convenient testing and vaccinations.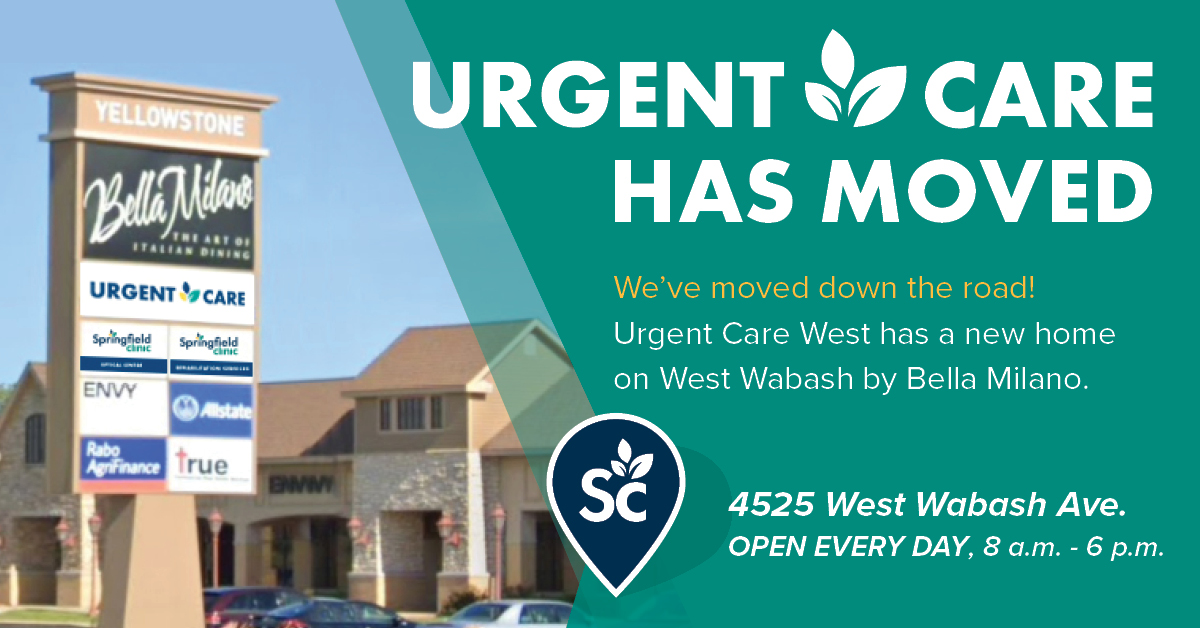 Springfield Clinic Urgent Care West's new location has moved further west on Wabash to the Yellowstone complex next to Bella Milano and close by to Springfield Clinic's West Side Drive-Up Lab on Hamlin Parkway. The new hours will be Monday through Sunday, 8 a.m. to 6 p.m., and the new address is:
4525 West Wabash Avenue
Springfield, IL 62711
This new office, which will now be called Springfield Clinic Urgent Care West Wabash, provides a space exclusively for urgent care services along with ample parking and easy access to the building. Patients can continue booking appointments through the website (www.SpringfieldClinic.com/UrgentCare), but should remember that, starting April 7, their appointment will be at the new location.
Patients can 'like' Springfield Clinic's new Urgent Care Facebook Page for real-time updates, both about the move now and services later.