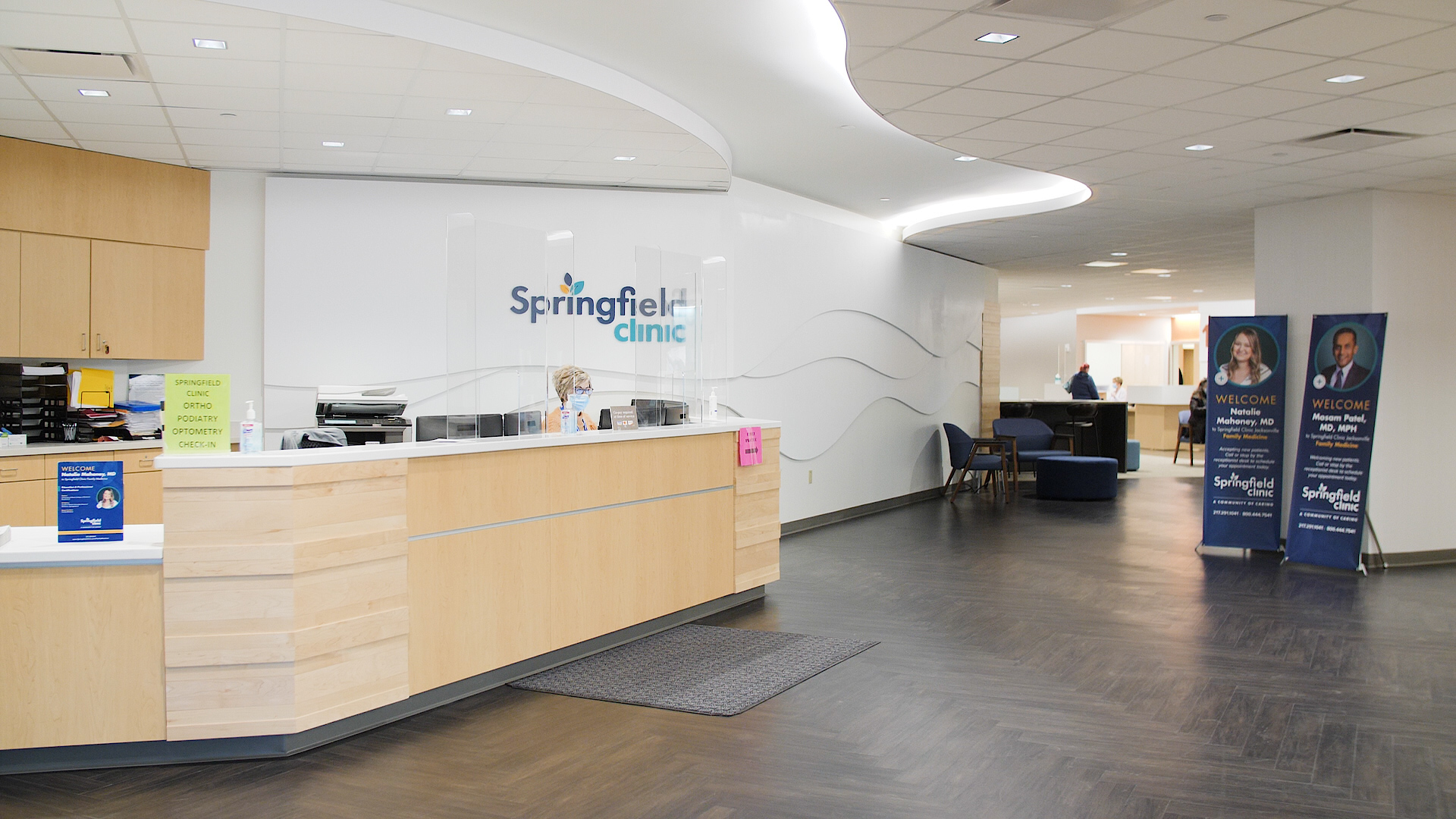 A 36,000-square-foot addition to a two-story medical office building on the Jacksonville Memorial Hospital campus has been completed as of Jan. 17 and is now open for use.
The building, which began construction in September 2020, is attached to the north side of an existing 70,700-square-foot medical office building, which opened in June 2013 and is the home of Memorial Care – Jacksonville (formerly Memorial Physician Services – Jacksonville) and Springfield Clinic Jacksonville. A walkway connects the original office building to Jacksonville Memorial Hospital.
"This project strengthens the commitment of Jacksonville Memorial Hospital and Memorial Health to increase access to local health care for our surrounding communities in Morgan, Cass, Greene, Scott and Brown counties," Dr. Scott Boston, president and CEO of Jacksonville Memorial Hospital, says.
The project has also renovated an estimated 10,000 square feet of space in the original medical office building, focusing primarily on existing waiting areas and the radiology suite that Springfield Clinic operates on the ground floor.
Springfield Clinic will occupy the newly constructed space, which will allow more Springfield Clinic specialists from Springfield to visit Jacksonville to see patients. One highlight of the new space includes a state-of-the-art infusion center, with brand new recliners for patients to use while receiving infusion services. Family medicine services and eye services will both relocate from the ground floor to the first floor and will move into a renovated space. Drive-up lab services will also be offered later this year.
"Our need for additional space was evident. This new medical office building will allow us to deliver more health care services to better meet our patients' health needs," says Cal Thomas, Springfield Clinic's chief development officer. "We're eager to begin serving the community through this new venue."
Additional parking has been included in the project to accommodate the increased volume of patients who will be receiving care in the expanded medical office building.
BSA LifeStructures of St. Louis is the architect. Harold O'Shea Builders of Springfield is the general contractor. The estimated cost of the project is $20.6 million, which includes renovation, construction and equipment and furniture.