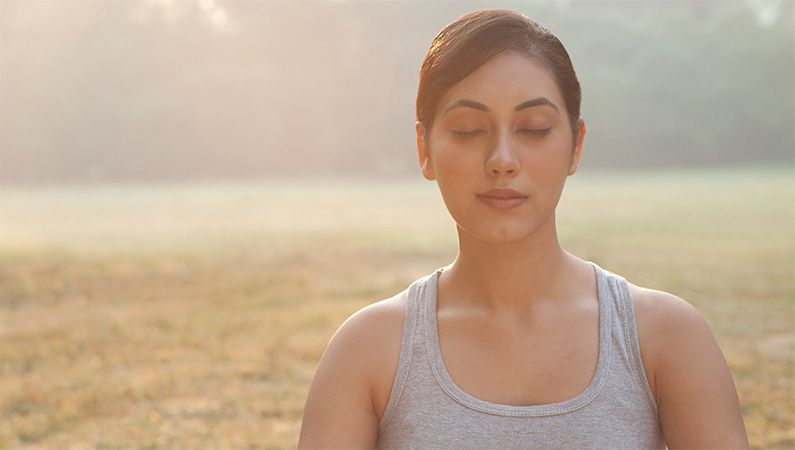 The new year represents a fresh beginning for all of us. And while eating right and exercise often top the list of resolutions, it's important not to overlook mental health. This past year was a whirlwind of change, challenges and chaos. While we've learned there is much we can't control, it is possible to shift how you handle the stress and create a more optimistic outlook. And after a year like 2020, that's something we could all use.
Springfield Clinic adult and geriatric psychiatrist Dr. Seetal Kakumani weighs in on five ways to stay in the right frame of mind in 2021.
Stick to the routine. A healthy diet, exercise and enough sleep are the building blocks of how you are going to feel, but a balanced routine also keeps anxiety and depression at bay. Create a structure that allows for self-care and safe social interactions. Keep a journal. Take all prescribed medications. A structured daily routine can provide a sense of coherence during an uncertain time. "Anxiety, fear and feelings of isolation are common themes right now," says Dr. Kakumani. "It's important to create a structure that allows us to feel a sense of accomplishment at the end of the day."

Focus on gratitude. Despite a chaotic year, there were positive moments along the way. Perhaps you were lucky enough to hold onto your job, learned a new skill during quarantine or watched a loved one reach a milestone. Dr. Kakumani says when you focus on all the things going right, it leaves less time to think about what has gone wrong. "There is a direct correlation between negative thought and negative behaviors. Reorganize the cognitive distortion and learn to replace and restructure it with a positive thought."


Practice mindfulness. Economic anxiety, civil unrest and a global pandemic is a heavy load for all of us. Powerful emotions like fear, stress and worry can manifest in physical symptoms and make us feel out of control. When you start to feel overwhelmed, center yourself with the simple things. Slow your breathing and pay attention to sensations around you. The smell of a nice candle, listening to the rain or the warmth of water you feel when washing dishes. Dr. Kakumani says taking time to be integrate your senses and become more aware of the present can help refocus perspective.


Change what you consume. Find a balance between staying informed and feeling overwhelmed. If you become fixated on negative news, pick one trusted source of information and limit the times a day you check it. Fill your news feed with images and comments that inspire you and are uplifting. "You make choices each day on what you will consume," says Dr. Kakumani. "When you focus on making your daily input positive, it will have a direct effect on the way you think and feel."


Build your support system. This past year was hard on everyone. Let others know how you feel. The simple act of someone listening can help you feel more supported and less isolated. Find safe ways to connect with others. Seek out service opportunities. Find an online group dedicated to your personal interests. "Your support system is your safety net," says Dr. Kakumani. "Invest the necessary time in these relationships to keep your net strong for both the good and bad times."
If you would like to talk to a professional about how to protect your mental health in 2021, contact Springfield Clinic's Behavioral Health department at 217.528.7541. Our experts address a wide variety of mental health issues and offer telehealth appointments.