Springfield Clinic Laboratory is proud to announce that we have successfully passed 9 COLA (Commission on Office Laboratory Accreditation - Satellite Labs) inspections and 1 CAP (College of American Pathologist - Main Campus) accreditation inspection in 2022!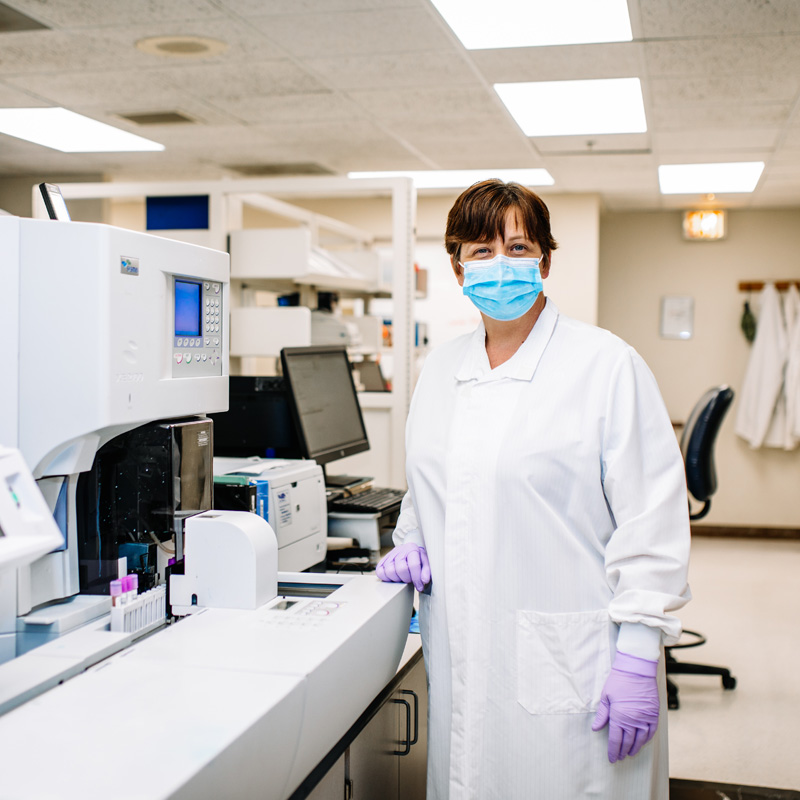 Both CAP and COLA programs have proven track records for championing laboratory excellence and are recognized as global leaders in improving the quality of services that hospital and clinic labs provide. 
Earning a certificate of compliance from both parties demonstrates the highest achievement in laboratory quality, patient care, health care workflows and the accuracy and reliability of the results produced by the labs. 
"We are incredibly proud of our team for an outstanding inspection year! By routinely exceeding the expectations of our accrediting bodies, we are able to confidently navigate and manage rapidly evolving changes in laboratory medicine and technology. Most importantly, by subscribing to regulatory agencies like CAP and COLA, we are able to remain aligned with Springfield Clinic's mission to provide the highest quality health care to the people of central Illinois." says Laboratory Director Joe Heigert. "While the honor is awarded to the Laboratory, we extend our sincere appreciation for all of the supporting departments within Springfield Clinic that help make this possible."
"Our laboratories' performance has consistently been on the top among CAP-wide and demographic-accredited laboratories," says Laboratory Medical Director John Gao, MD, PhD, FCAP. "I am so proud of our new lab leader team and really appreciate the support from administration and other departments. Congratulations to our Laboratory team!"
"The success of the COLA and CAP inspections are a direct reflection of the quality work and patient care being performed by our laboratory staff on a daily basis. I am so grateful and thankful for the efforts of these dedicated staff members," says Laboratory Satellite Manager Theresa Fuchs. "Even through the challenges of the last two years, Springfield Clinic Laboratory has proven it is committed to providing quality results for our patients and providers."
https://www.cola.org/ - COLA (Commission on Office Laboratory Accreditation) - Satellite Locations
https://www.cap.org/ - CAP (College of American Pathologist) - Main Campus Location