Dr. Penelope Ewbank and Dr. Stephen Smart will continue to provide care at their current location, now called Springfield Clinic Peoria Allergy and Asthma, located at 6615 North Big Hollow Road, Suite 1 in Peoria.
Both Dr. Ewbank and Dr. Smart specialize in general allergy and asthma care, including:
Allergic rhinitis (immunotherapy)

Anaphylaxis

Angioedema

Asthma/COPD (spirometry, FeNO, action plans)

Atopic dermatitis

Chronic cough

Chronic/recurrent sinusitis

Drug allergy (penicillin testing)

Eczema (patch testing)

Food allergy (food challenges, eosinophilic esophagitis)

Immune deficiency (recurrent infections)

Stinging insects

Urticaria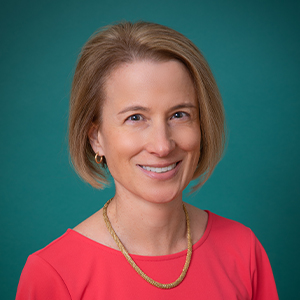 Originally interested in basic science research, Penelope Ewbank, MD, decided in college that a career in medicine would more directly impact people's lives for the better.
"Immunology is a fascinating science that underlies numerous diseases. With targeted treatment plans we can make a dramatic difference in people's lives," she says. "Patients with asthma, for example, often settle for living at a lower level. There is no reason to limit activities when you can live your fullest life with the right help."
Dr. Ewbank received her medical degree from top-ranked Washington University School of Medicine in St. Louis, Mo., followed by an internal medicine residency there at Barnes Hospital. She completed her allergy and immunology fellowship at the prestigious National Jewish Health in Denver, Colo., where she trained with internationally recognized leaders in the field. She strives to apply cutting-edge medical knowledge to design individualized treatment plans with patients and their families—all balanced with a bit of humor whenever possible!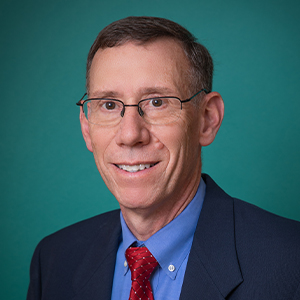 Stephen Smart, MD, says his favorite part of the allergy, asthma and immunology specialty is the ability to treat patients of all ages and really make a noticeable difference in their quality of life.
"When you're breathing easier, you're sleeping better, you're playing sports again," he says, "that's what I like most about allergy, that you actually come back feeling better."
Dr. Smart attended Washington University School of Medicine in St. Louis, Mo., for medical school, then completed his internal medicine residency at Barnes Hospital, Washington University and his allergy and immunology fellowship at University of Iowa University Hospitals and Clinics in Iowa City, Iowa. From there, he served as clinic director in the US Air Force's allergy fellowship program before settling down in Peoria. Dr. Smart's practice focuses on determining root causes of a problem and creating education plans with patients to help them take ownership of their allergy and asthma care.
Dr. Smart will also provide outreach care in Princeton once a month and Macomb twice a month at the following locations:
Perry Memorial Hospital at 530 Park Avenue E, Suite 409, in Princeton, Ill., effective July 13, 2021

McDonough District Hospital Medical Arts Building at 527 East Grant Street in Macomb, Ill., effective Aug. 5, 2021
Springfield Clinic now provides family medicine, surgical, obstetrics, gynecology and allergy, asthma and immunology care across four locations in the Peoria area, including:
The providers with Springfield Clinic Allergy, Asthma & Immunology offer comprehensive evaluation and treatment of all conditions related to asthma and allergies. Meet our providers here.