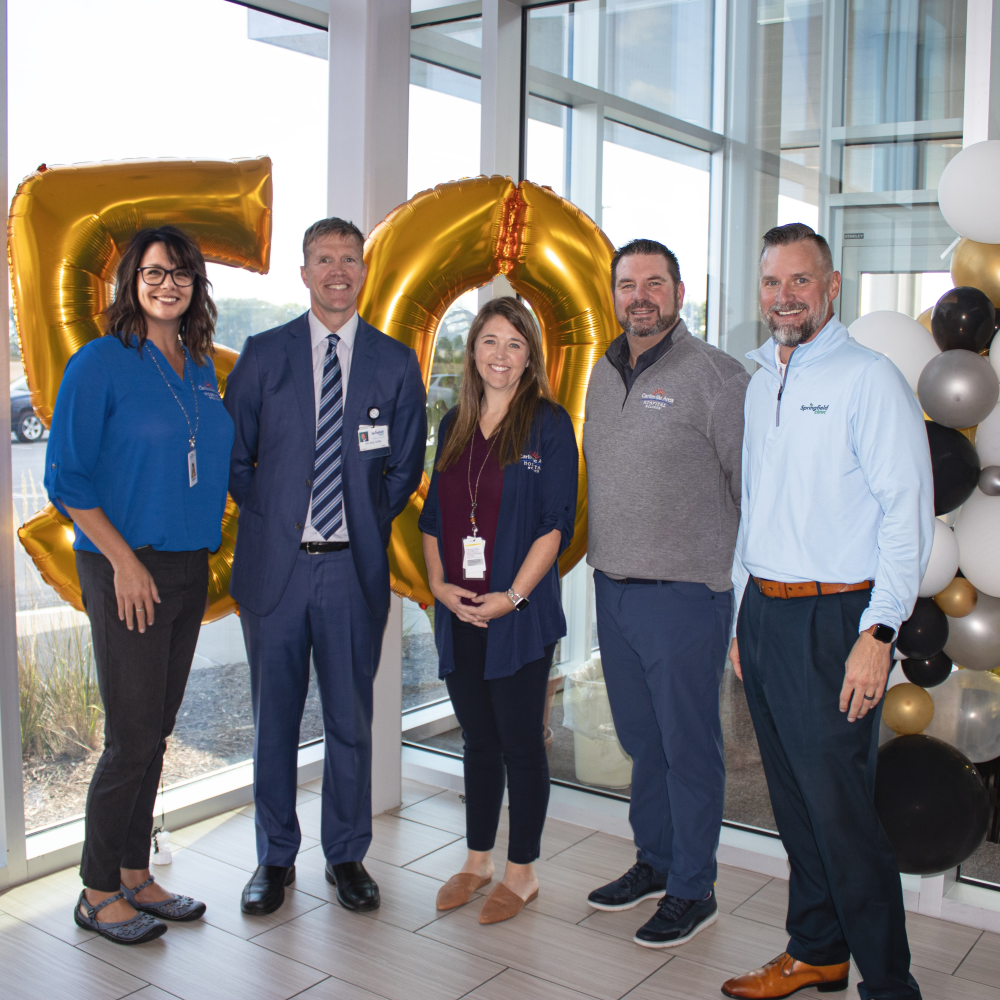 On Sept. 26, Dr. Brett Wolters of Springfield Clinic Orthopedics and his team celebrated completing their 50th total knee replacement surgery at Carlinville Area Hospital. Dr. Wolters began these procedures in Carlinville in 2021 and has been providing outreach care to the community for 15 years through our partnership with Carlinville Area Hospital.
This is a great example of the strong relationship we have created with Carlinville Area Hospital over the past three years, and it is proof of what a partnership between rural hospitals and Springfield Clinic can accomplish to improve patient care throughout the area we cover.  
Partnerships like this bring specialty care to communities that typically cannot support a full practice but have a need for specialized care. Our Clinic physicians travel to these communities on a regular basis to perform procedures, like total knee replacement surgeries, or to have regular checkups in a more convenient location for the patient.
Springfield Clinic is dedicated to providing high quality and convenient health care in rural communities throughout central Illinois. Springfield Clinic currently has 12 rural health clinics and provides 26 specialty outreach services to 34 communities throughout the region.
Congratulations to Dr. Wolters, his team and Carlinville Area Hospital on this outstanding achievement.