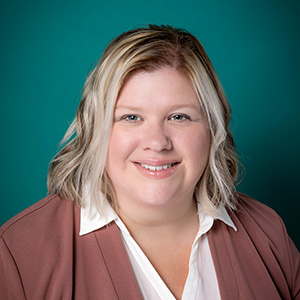 Bethany Bitner, MD, has joined Springfield Clinic's Family Medicine Department effective Dec. 5, 2022. She is seeing patients at Springfield Clinic Peoria North Knoxville (formerly named Springfield Clinic Peoria Lindbergh).
"From a young age, I knew I wanted to pursue a career in medicine," says Dr. Bitner. "I was always fascinated as a kid with books about hospitals and going to the doctor. I always told my family that I wanted to be a doctor when I grew up."
Dr. Bitner earned her medical degree from the University of Illinois at Chicago. She completed her residency program through the Cabarrus Family Medicine Residency Program in Concord, N.C. Prior to joining Springfield Clinic, she provided care for more than ten years as a family medicine physician at Mason District Hospital in Havana, Ill.
Her scope of practice includes treating patients from birth to end of life. She is particularly interested in women's health and caring for children and adults with disabilities.
"My approach to care is patient-centered," says Dr. Bitner. "After understanding each patient's wants and needs and comparing that to their medical information, I develop a care plan collaboratively with the patient to meet their health care goals."
In her free time, Dr. Bitner enjoys traveling, making soap and attending her son's hockey games with family. She is also a season ticket holder for the Peoria Rivermen hockey team.