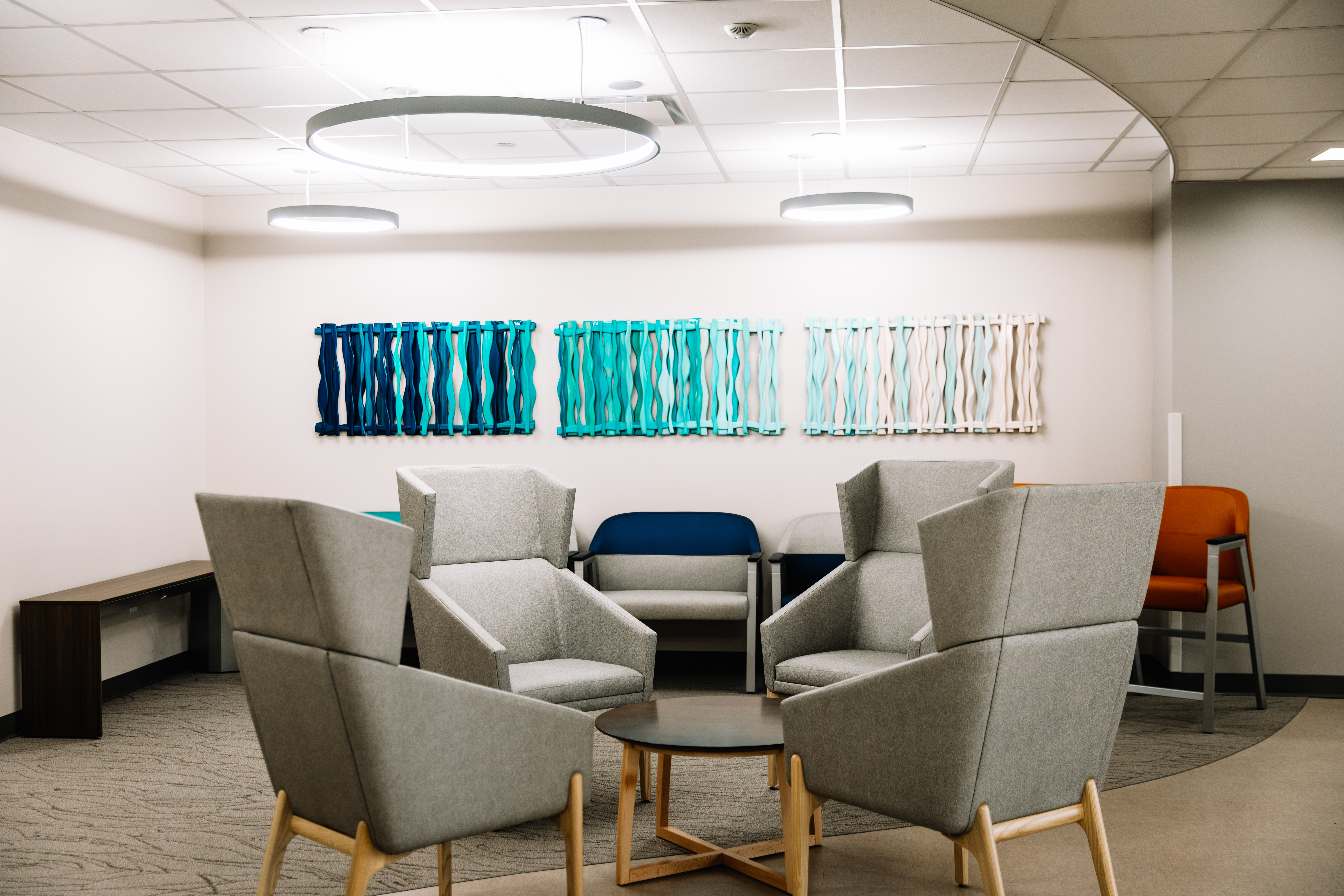 Springfield Clinic completed a renovation of the fourth floor of the HSHS St. John's Pavilion at 301 N. 8th Street in Springfield. This modern, beautifully designed space will enhance patients' visits and bring multiple service lines into one location.
Watch the video to see the bright new space!
Currently, patients can see Springfield Clinic providers in Urology and Orthopedics in the renovated area. One of the greatest enhancements of the new office includes space to perform certain urology procedures, so patients do not have to go to another floor or location. Same-day urology appointments are also available at this location.
The Pavilion has a separate and easily accessible entrance just east of St. John's Hospital, and complimentary valet parking is available at this entrance. Patients and visitors can also use the hospital's parking garages if they wish.
Springfield Clinic patients can also find lab and radiology on this floor, with radiation oncology and optometry services coming soon in 2022. Members of Springfield Clinic's Trauma Surgery and General Surgery teams have also relocated from the third to the fourth floor.
To see what providers and services are available at the HSHS St. John's Pavilion, visit https://www.springfieldclinic.com/our-locations/hshs-st-johns-pavilion.