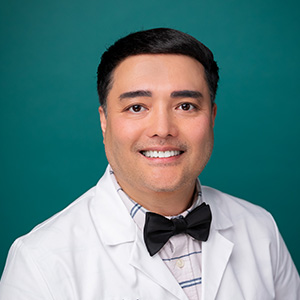 Reuben Valenzuela, MD, has joined Springfield Clinic's Neurology Department effective Nov. 28, 2022. Dr. Valenzuela is now seeing patients at Springfield Clinic Peoria.
"After a short time in medical school, I knew I wanted to specialize in neurology." says Dr. Valenzuela.
Dr. Valenzuela earned his medical degree from the University of Santo Tomas in Manila, Philippines. He completed his neurology residency at the University of Illinois College of Medicine in Peoria (UICOMP). He later completed fellowships in neuro-ophthalmology, multiple sclerosis, and neuroimmunology at the University of Utah School of Medicine.
His scope of practice includes neuro-ophthalmology, neuroimmunology and multiple sclerosis care. For the last fifteen years, he has lived in Peoria providing neurology care throughout central and southern Illinois.
"Comprehensive multiple sclerosis treatment is critical for the central Illinois region," says Dr. Valenzuela. "I look forward to providing multiple sclerosis care that patients can trust while creating a treatment plan that works for them."
In his free time, Dr. Valenzuela enjoys racquetball, hip-hop dancing, walking and spending time with his son and family.