(April 26, 2022) The Ambulatory Surgery & Endoscopy Center and Pain Clinic (ASC) was ranked #2 in the state of Illinois  and one of the best Ambulatory Surgery Centers in the country by Newsweek.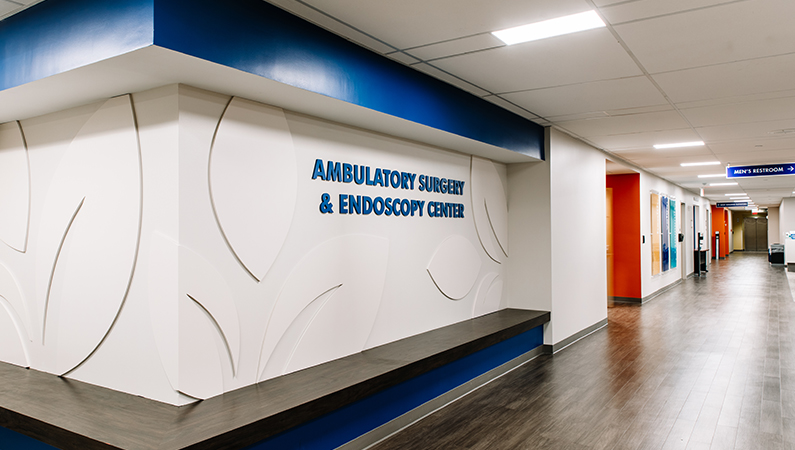 "This recognition points to the safe, individualized care experience we seek to provide to every patient who walks into our Ambulatory Surgery Center," says Jennifer Boyer, Senior Vice President of Operations. "The dedication of Springfield Clinic physicians and the ASC staff is top notch; this recognition would not be possible without their commitment to our patients and extraordinary teamwork demonstrated daily. The entirety of Springfield Clinic remains dedicated to creating an excellent care experience focused on improving the health and well-being of the communities we serve." 

With more than 25,000 patients seen in 2021, the ASC is the premier provider of outpatient surgeries and procedures in central Illinois and provides a more private, convenient and cost-effective alternative to a hospital environment. 

The ASC was recently renovated to increase patient safety and capacity in the operating rooms, implement state-of-the-art surgical equipment and increase the amount of anti-microbial surfaces, including counters, storage solutions and floors throughout the operating environment. In addition, the sterile processing department was given a larger, more centralized and modernized space with high efficiency equipment to better serve the facility through enhanced decontamination and sterilization measures. 

The Newsweek rankings asked patients to rank ambulatory surgery centers on the following variables: management in the times of the COVID-19 crisis, management of waiting time, quality of surgery preparations, quality of surgical care and quality of follow-up care. Springfield Clinic would like to thank the patients, physicians and staff for the feedback and dedication that allows us to be named amongst the leaders in the ambulatory surgery space.
More information about the Newsweek rankings can be found via this link.