Springfield Clinic is welcoming Dr. Farnaz Moazzam, Dr. Jayaraj Salimath and Dr. Jeffrey Williamson to the General Surgery and Colon & Rectal Surgery teams this month.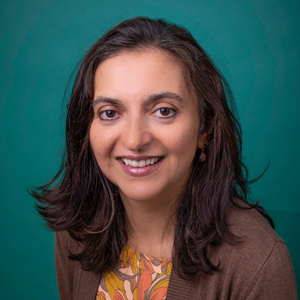 Farnaz Moazzam, MD, FACS, has been a general surgeon in the Pekin area since 2003. She completed her general surgery residency at Loyola University Medical Center in Maywood, Ill., and received her medical degree from Emory University School of Medicine in Atlanta, Ga.
"I enjoy the fact that medicine is a much more immediate gratification of the science world," she says. "You can see changes in the human body from a scientific standpoint, but then you can also see how much your seemingly insignificant intervention immediately improved a person's life."
Dr. Moazzam treats the full range of general surgery elective needs, such as hernias, but has extensive experience treating acute surgical emergencies, such as advanced gallbladder disease, perforated colon, appendicitis and bowel obstructions. She also has special interests in treating pediatric patients, as well as skin and breast cancer patients. She will remain at her current office at UnityPoint Health - Pekin, located at 600 South 13th Street in Pekin.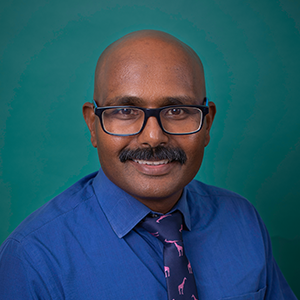 Originally from India, Jayaraj Salimath, DO, FACOS, FASMBS, started his medical career there through nursing, giving him a unique background as a physician.
"My favorite part of practicing medicine is connecting with people in need and providing them comfort and alleviating their fears and anxieties," he says. "I always educate my patients about their condition, because the lack of knowledge is what creates the fear. I want to make sure that before they leave my office, they are 100% sure of what is going on with them."
Dr. Salimath completed his advanced GI minimally invasive surgery fellowship at Cleveland Clinic Florida in Weston, Fla., and his general surgery residency at the Ingham Regional Medical Center in Landing, Mich. He received his medical degree from Michigan State University College of Osteopathic Medicine in Wyoming, Mich.
Dr. Salimath will join the Springfield Clinic Peoria team at 1001 Main Street, Suite 300 in Peoria, but will continue to provide care at his current office at UnityPoint Health - The Atrium located at 900 North Main.
He provides a full range of general surgery needs, but specializes in bariatric surgery and has special interest in reflux management. He was the first surgeon in the area to place a LINX device (laparoscopic magnetic sphincter augmentation), a small implant that stops reflux and allows the patient to eat normally, within one year of the FDA approving the procedure. He was also one of the first local surgeons to perform a sleeve gastrectomy and helped to get the procedure covered by insurance.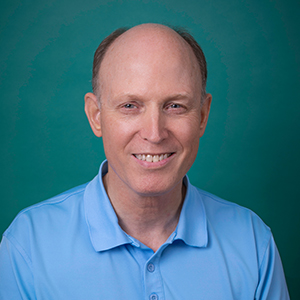 A Lincoln, IL native, Jeffrey Williamson, MD, FACS, FASCRS, will provide colon and rectal surgery care as a part of the Springfield Clinic team in Pekin. He completed a colon and rectal surgery fellowship at Ferguson Hospital in Grand Rapids, Mich., and a general surgery residency at University of Illinois Hospital and Clinics in Chicago, Ill. He received his medical degree from University of Illinois College of Medicine in Chicago.
"I care about patients' health," he says, "not just in the surgical arena, but also what's going on in their lives. I like to get to know them on a personal basis, what their interests are, what they like to do after hours, what their retirement plans are."
With his fellowship training, Dr. Williamson sees to both general and colon and rectal surgery needs for patients. He has special interest in abdominal complaints, specifically gall bladders and hernias. Dr. Williamson will remain at his current office at UnityPoint Health - Pekin, located at 600 South 13th Street in Pekin.
Our Springfield Clinic Locations in Peoria
Springfield Clinic now provides family medicine, surgical, obstetrics, gynecology and allergy, asthma and immunology care across six locations in the Peoria and Pekin areas, including: