We are pleased to announce an affiliation with B&B Pediatrics in order to offer expanded pediatric services in the Decatur area.
Dr. Christina Branham and Dr. Benjamin Brooks, will continue to provide care at their current location, now called Springfield Clinic Decatur Pediatrics, located at 637 East Snyder Street in Decatur.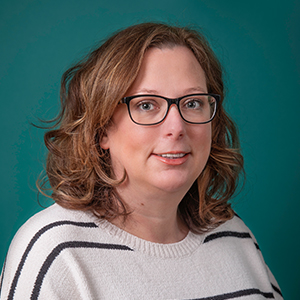 Christina Branham, MD, FAAP, completed her medical degree and pediatric residency, where she was also chief resident, at Southern Illinois University School of Medicine.
With over a decade of experience, Dr. Branham delivers comprehensive pediatric care to children from birth to adulthood. She especially enjoys helping patients and their families manage asthma, eating issues and anxiety, knowing that little changes to a child's habits can make a world of difference for the entire family dynamic.
"I think parents can really lack confidence because of the internet when they shouldn't, she says, "because information that may seem helpful can be really judgmental. Parents come in sometimes automatically feeling like failures—and they're not failing, they just need a little confidence. My goal is to empower parents to make decisions and take care of their children in a way that works best for their family."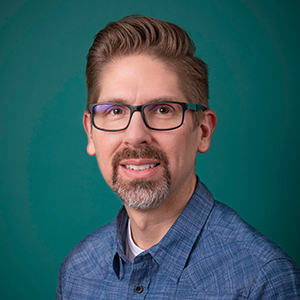 Benjamin Brooks, MD, FAAP, completed his medical school education at the University of Illinois College of Medicine in Rockford, Ill., and his pediatrics residency at the University of Illinois in Chicago, Ill.

Dr. Brooks has served the Decatur area as a board-certified pediatrician for 20 years, and he continually strives to provide an all-inclusive medical home where both children and parents feel comfortable and respected. His goal is to balance experience and high-quality scientific evidence to provide comprehensive care for all manner of pediatric disorders, with an emphasis on prevention and quality of life.
His specific areas of interest include:
General pediatrics

Breastfeeding

Pediatric nutrition, wellness and physicals

Early childhood development

Prematurity and post-NICU care

Media and technology integration

Acute care

Pediatric cardiology

Pediatric dermatology

Allergy and asthma

Parenting support

Sleep health

Vaccines and preventable disease
"As a society," Dr. Brooks says about why he became a pediatrician, "children are really who we need to be investing in. Hope for our future lies in investing in our children and their health. Most importantly, children are so much fun, and we have such a good time at work!"
Springfield Clinic now provides family medicine, pediatrics, occupational medicine and urology care across three locations in the Decatur area, including:
The Springfield Clinic Pediatrics team is dedicated to the health and wellness of children ranging in age from birth to young adults. Our specialists offer a full scope of health care services, from immunizations and routine wellness visits to the treatment of many childhood illnesses and conditions. Learn more about pediatrics and our providers here.