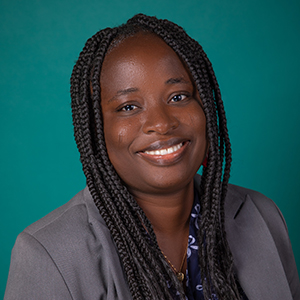 Rukayatu (Ruki) Ibrahim, MD, FAAP, is a board-certified pediatrician and fellow of the American Academy of Pediatrics. She practices general pediatrics at Springfield Clinic Pediatric and Adolescent Center and has a special interest in early childhood development, childhood behavioral disorders, ADHD, anxiety, depression and autism spectrum disorder.
Dr. Ibrahim is trained to administer the Autism Diagnostic Observation Schedule - second edition (ADOS-2), a gold-standard process that helps diagnose autism spectrum disorder as part of a comprehensive assessment. This service is available to patients age 24 months to 18 years and to patients over the age of two with an MCHAT autism screening score of eight or higher.
How is ADOS-2 administered?
The clinician completes an intake questionnaire with the patient based off the below exclusions and requirements.

The clinician chooses one of five modules to use, depending on the expressive language level of the patient.

The clinician administers the test over 40 to 60 minutes.

The clinician then assigns codes and writes a report based off of a diagnostic algorithm and classification.

The clinician schedules a follow-up with the patient to discuss the written report and recommendations.
What happens after diagnosis?
After autism spectrum disorder is diagnosed, applied behavior analysis (ABA) can be used to help increase a child's language and communication skills, improve attention, focus, social skills, memory and academics, and decrease behavioral difficulties.
There are exclusions that apply for administering the test to a patient.
Call 217.528.7541 to discuss the ADOS-2 comprehensive assessment.