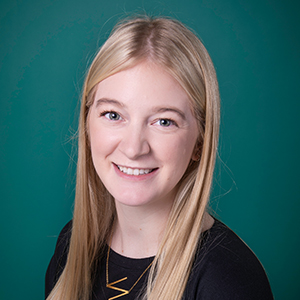 Ashley Smith is a licensed and board-certified massage therapist with Springfield Clinic Chiropractic & Acupuncture, specializing in injury and pain management. She graduated in 2019 from the University of Massage Therapy in Springfield, Ill.
Ashley enjoys learning and continuing to develop her skills to better serve her patients. As a massage therapist she uses a variety of techniques to cater to each patient's individual needs, including: neuromuscular therapy, sports, deep tissue, Swedish, lymphatic drainage, prenatal, trigger point, cupping and kinesiology taping.
Ashley is also a certified yoga instruction, ranging from beginner to gentle classes. Her yoga teachings use movement and breath to help find stillness and focus.
Ashley is accepting new patients. Call 217.528.7541 to schedule.